#OneHitachi team working to prepare our booth for #SAPPHIRENOW
Partnership Summit.
Our Hitachi booth.
Attendees who visit booth 119 and engage with our demos get a chance to win a Hitachi #IndyCar Die Cast Car
Proud sponsor of SAPPHIRENOW 2016.
Hitachi is excited to showcase @Team_Penske sponsors at #SAPPHIRENOW - especially our friends @revgroupinc
David Kolundzija shared on twitter this behind the scenes photo of the Indy car transport to SAPPHIRENOW.
Sneak peak behind the scenes at our booth pre-population.  #OneHitachi #OneTeam
Behind the scenes with Parisa Fathi helping to prepare our booth for attendees during #SAPPHIRENOW 2016.
#Hitachi Announces #IoT Group & Platform. #SAPPHIRENOW #IoTworld16 #BigData #Cloud http://bit.ly/1OwHw1a
#Hitachi booth is now setup @SAPPHIRENOW. Come an visit us at the SAP Managed Cloud station. Thanks for the photo share
.@sapphirenow Billy Casanova increase subscriber retention w/ UCP for Predictive analytics #hitachisap #SAPPHIRENOW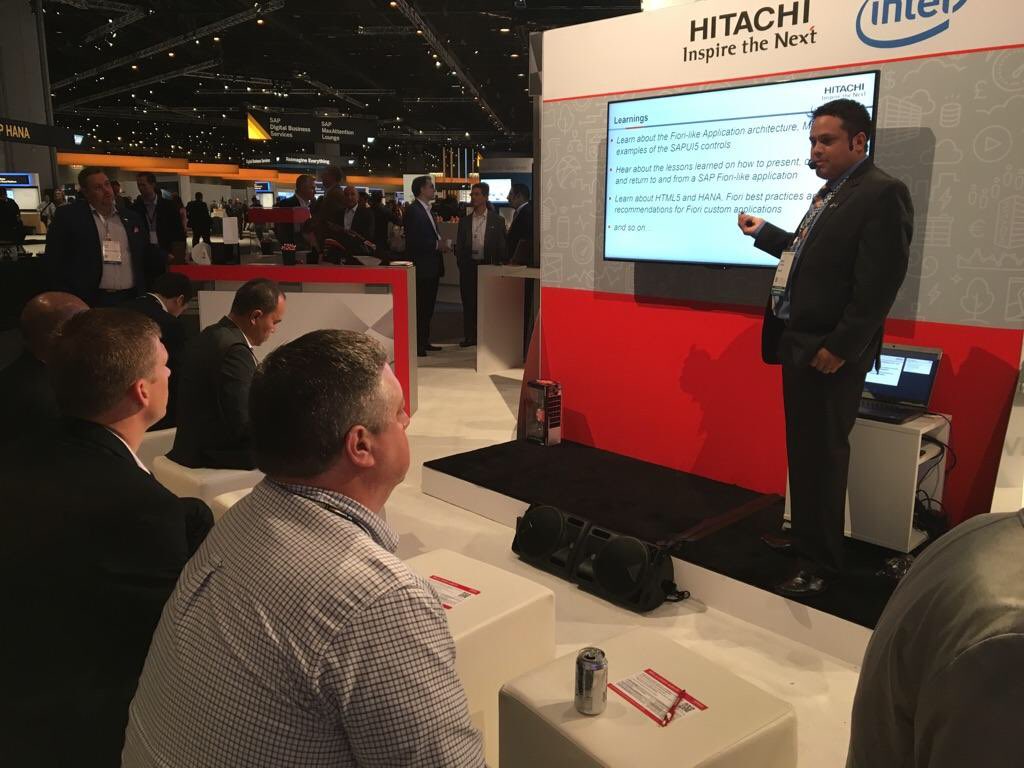 Sergio Guerrero inspiring attendees during sapphirenow
.@GuntherDell Discusses Hitachi w/ @SAPInMemory Dynamic Tiering
.@intel @drgregorysmith discusses Big Data IoT with SAP & #HitachiSAP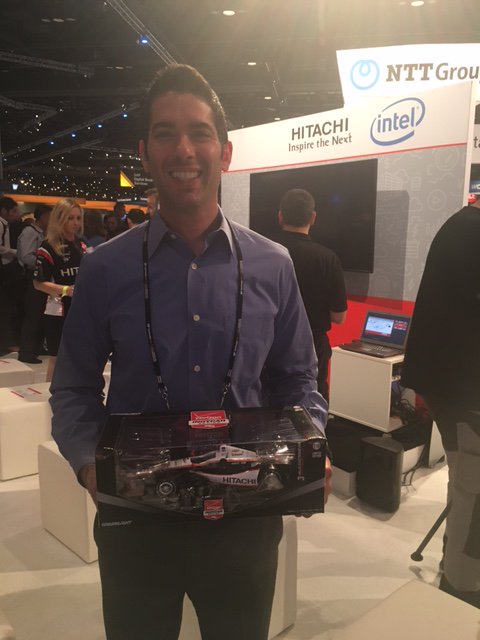 Congratulations to Tyler for winning the #Hitachi race car at #SAPPHIRENOW! Just like the one @h3lio has!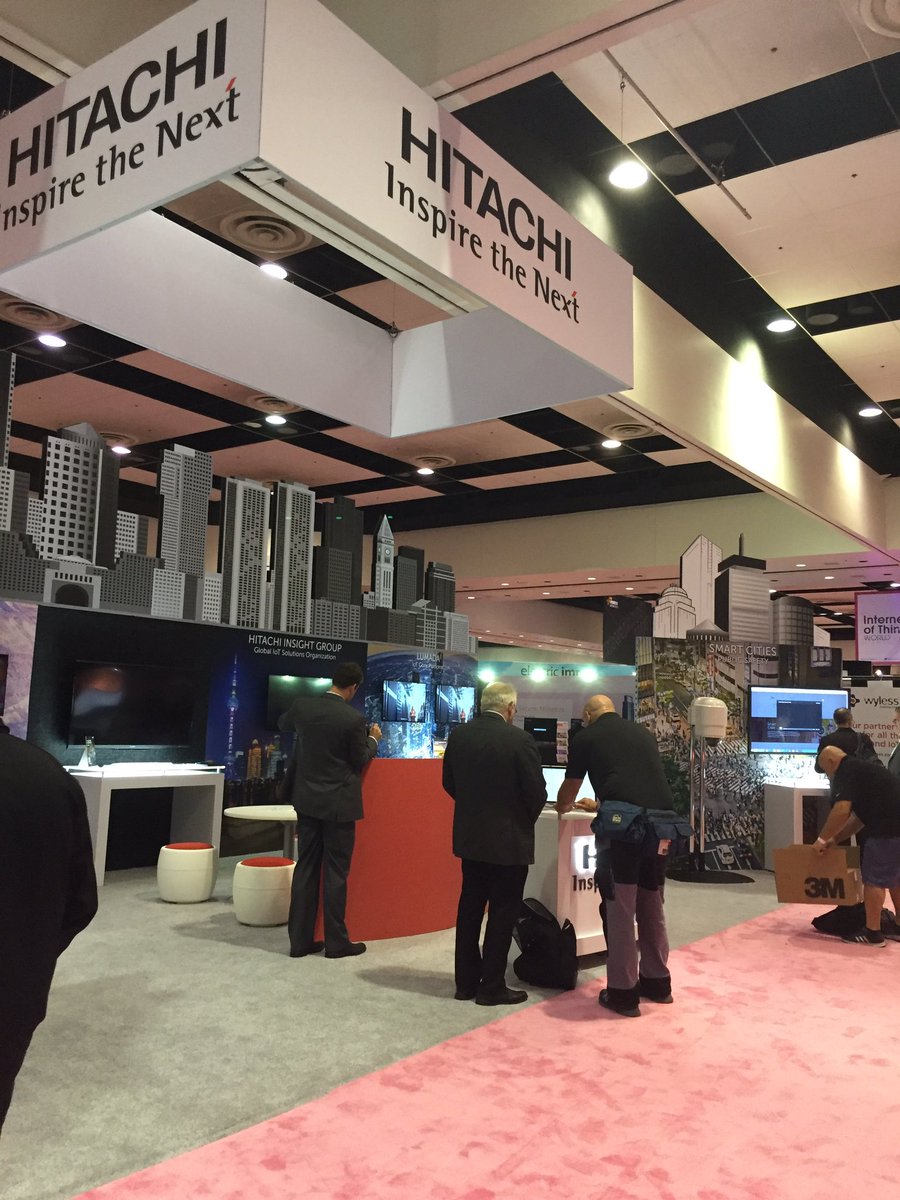 Behind the scenes with our #OneHitachi team setting up our booth.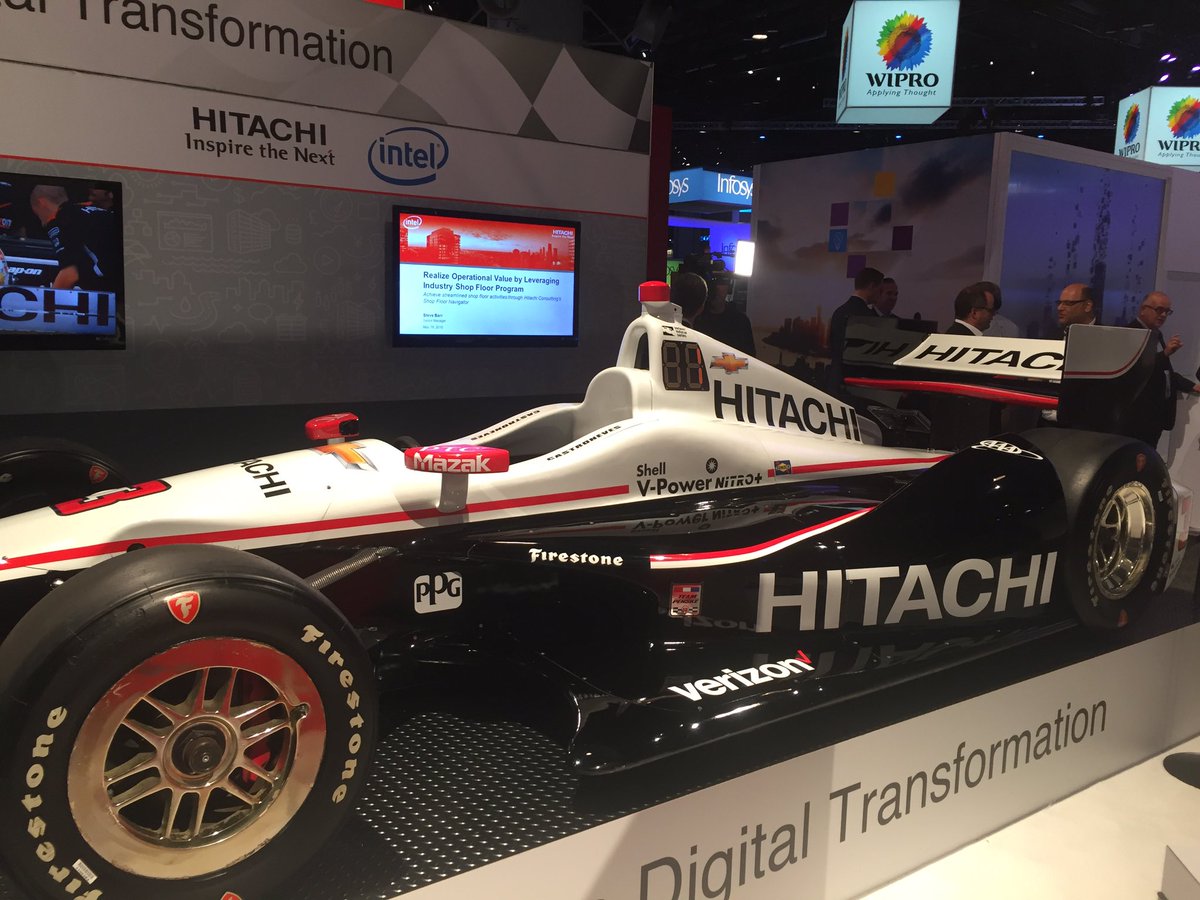 Mario Lopez shared, "#hitachi in #SAPPHIRENOW with an amazing F1"
"Who relates #IoT to Formula 1? @HDScorp does! That's some #DigitalTransformation!" - Emily Meyer
SAPPHIRE attendees learning how predictive analytics can help your business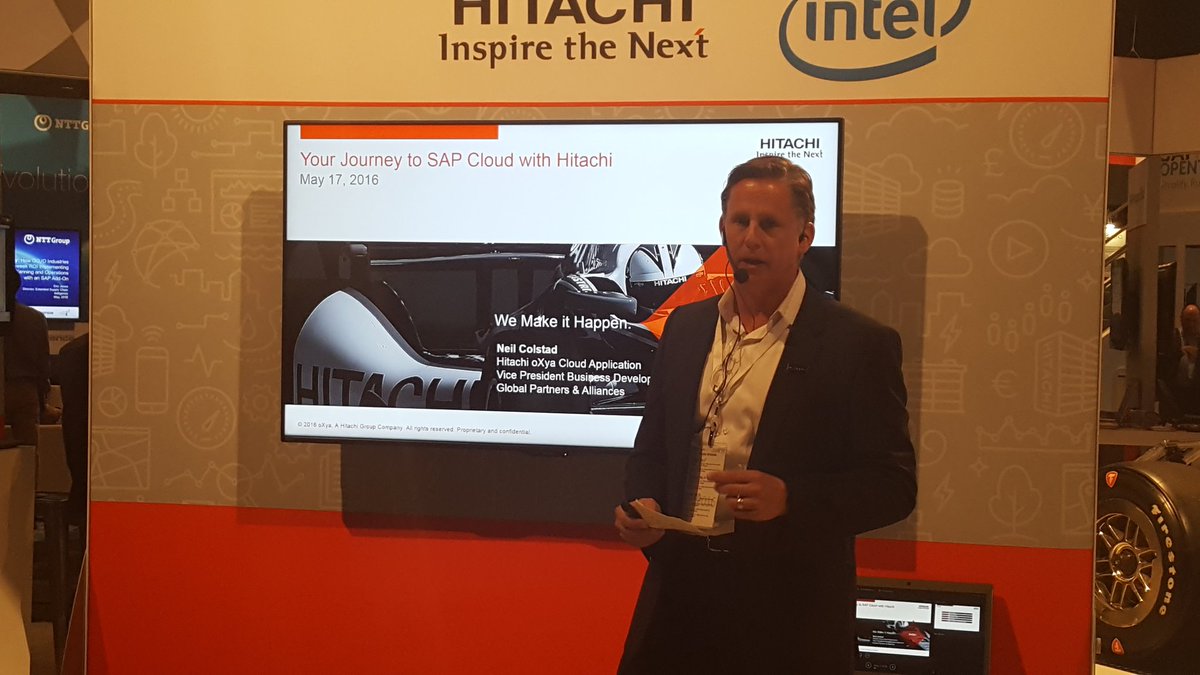 Melchior Du Boullay teaching how to plan your journey to SAP Cloud and HANA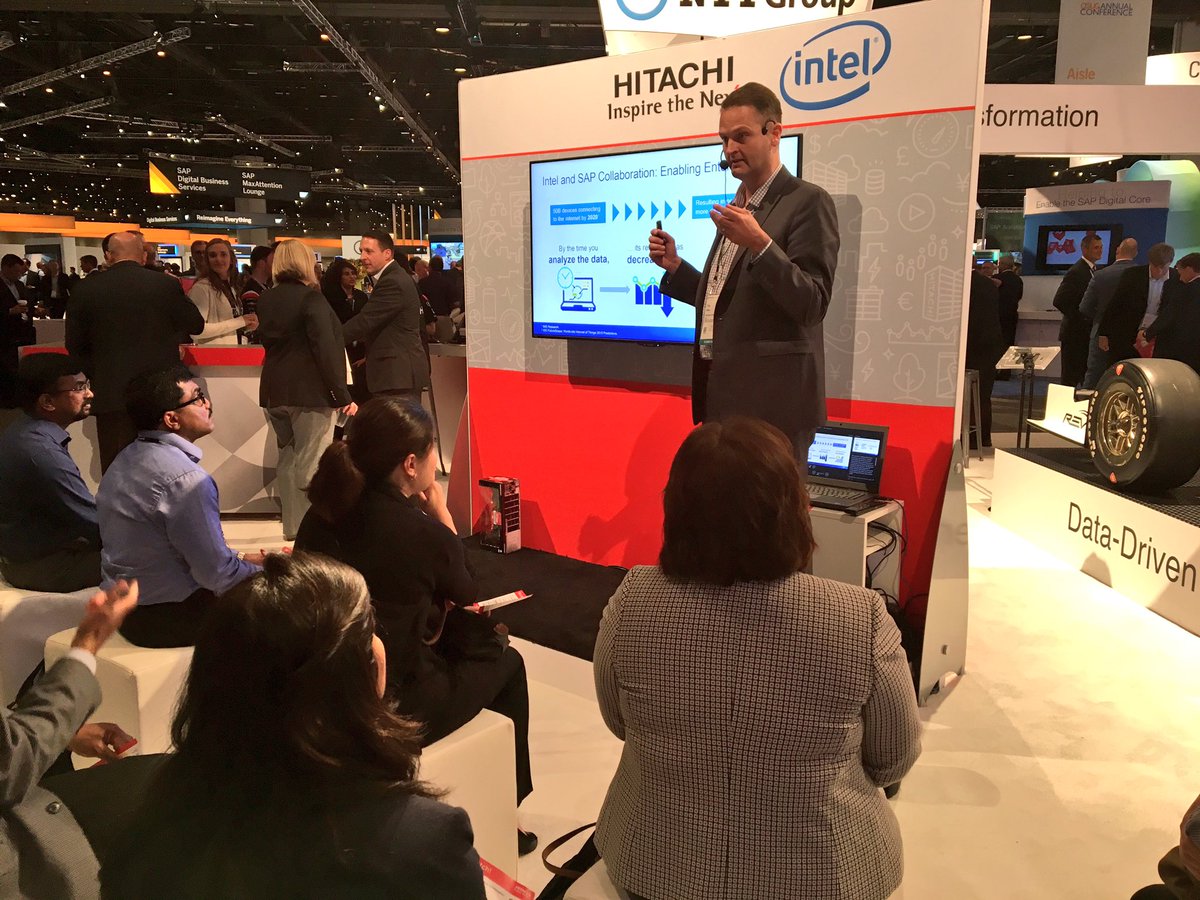 Tim Allen on SAP HANA and the Intel Architecture Advantage:  Co-Innovation for the Data Driven World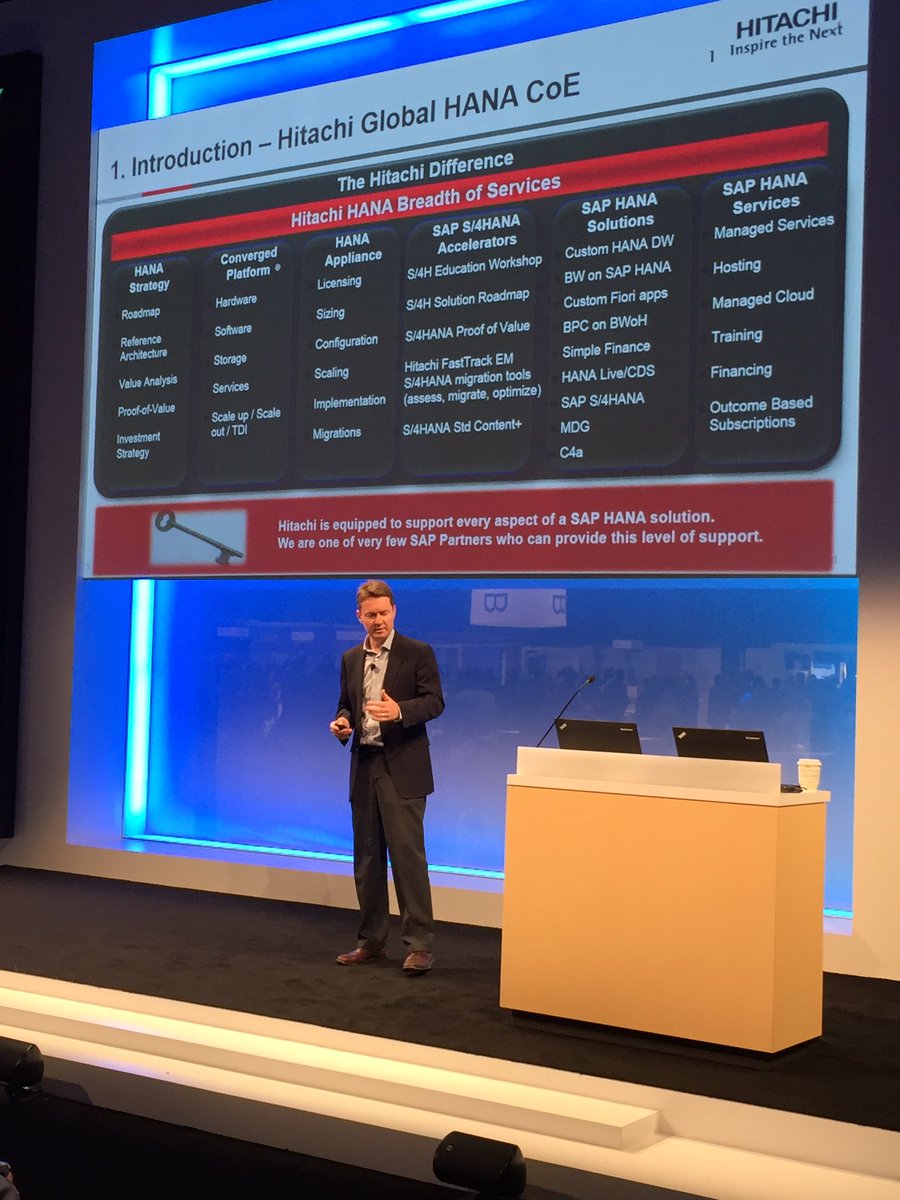 Mark Albers of Hitachi presenting on SAP S/4HANA Analytics  #SAP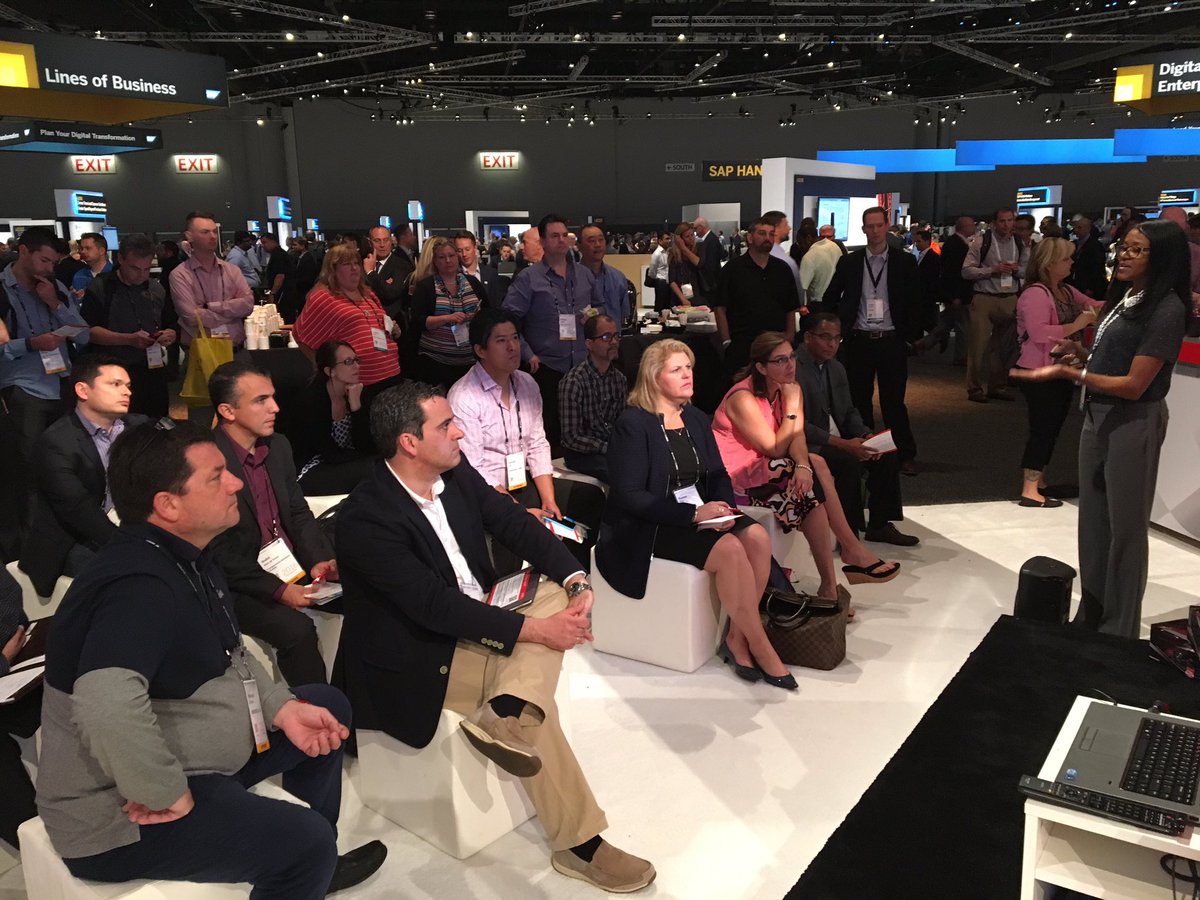 Kimberley Reid in-booth session on SAP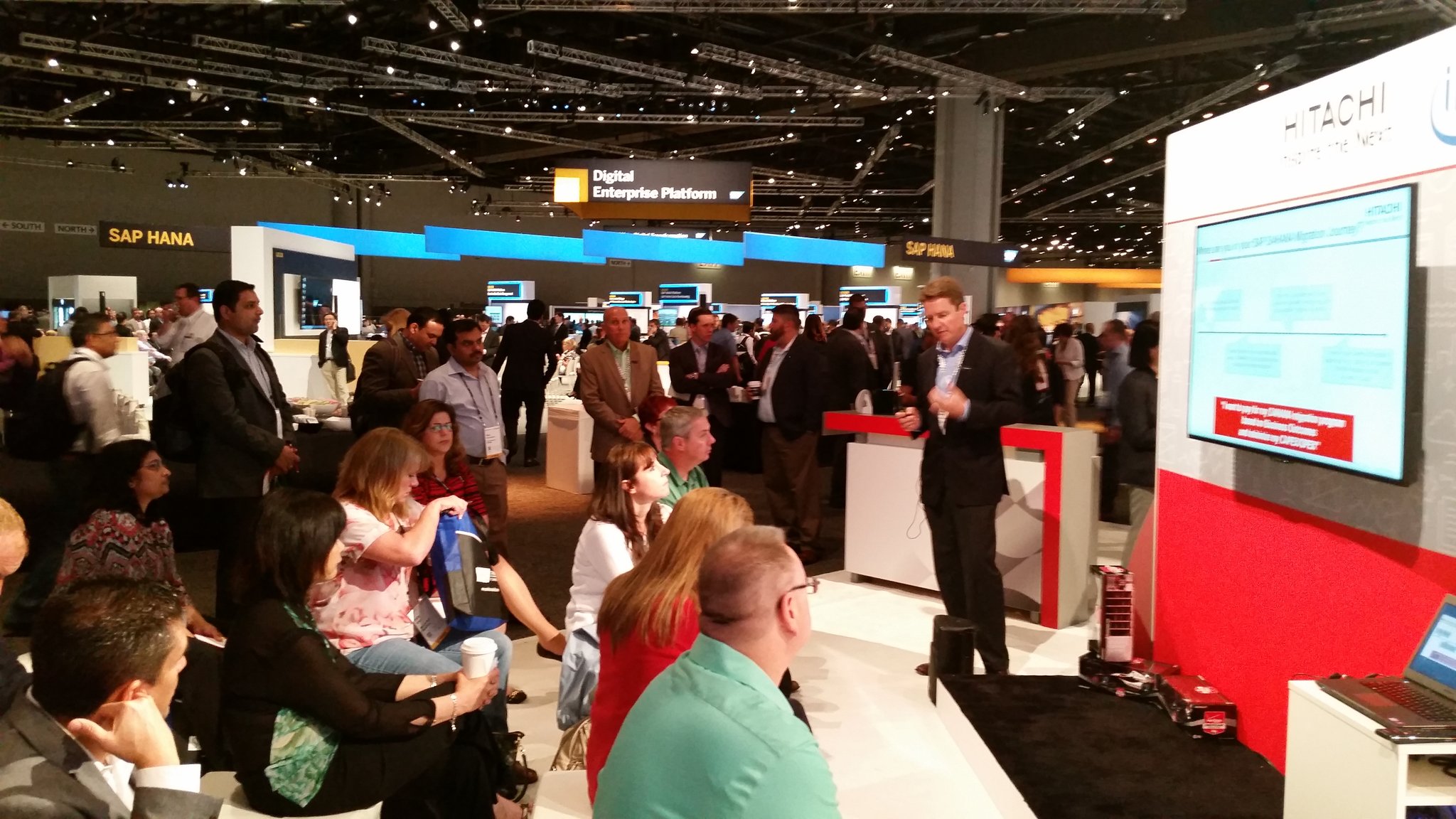 HANA COE sharing SAP S/4 outcome focused solutions at #SAPPHIRENOW with #HitachiSAP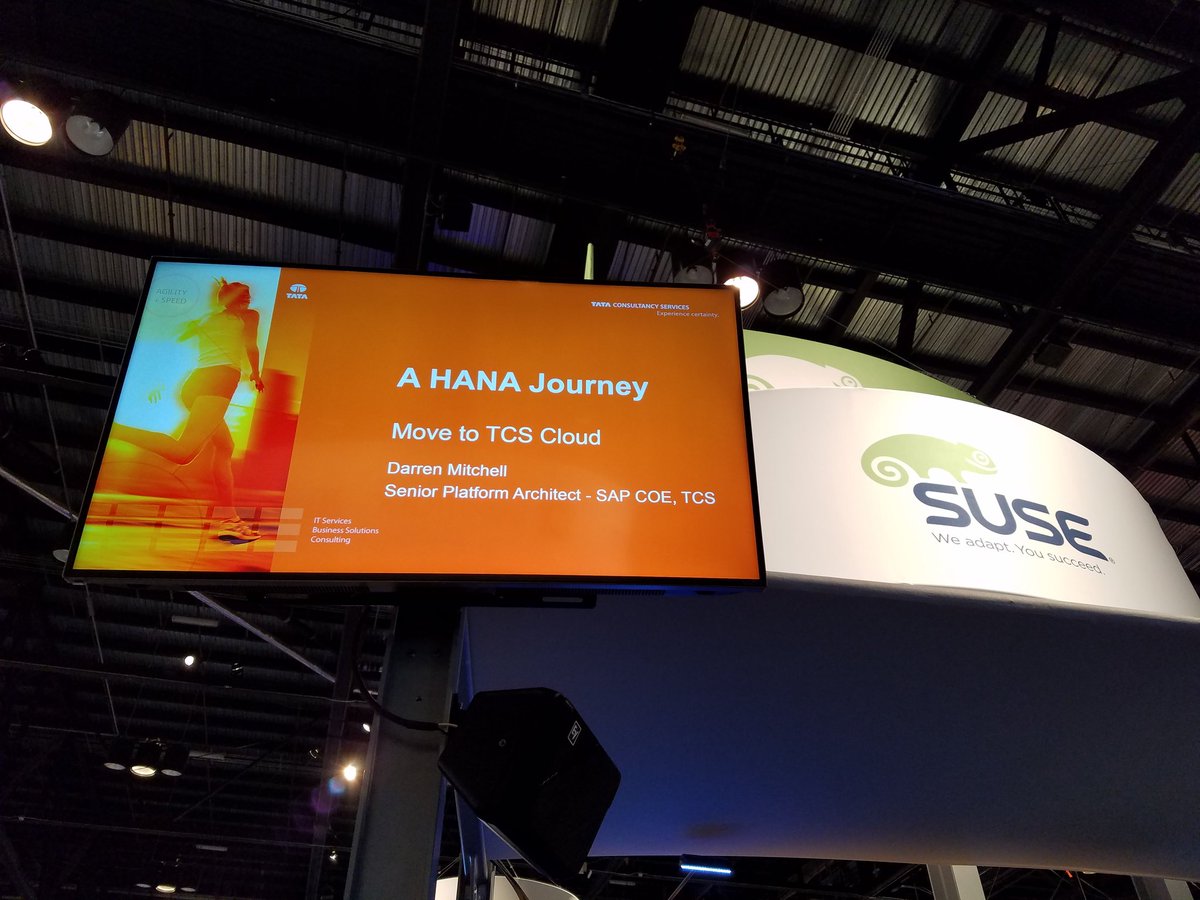 TCS is talking about their HANA Cloud solution powered by HDS during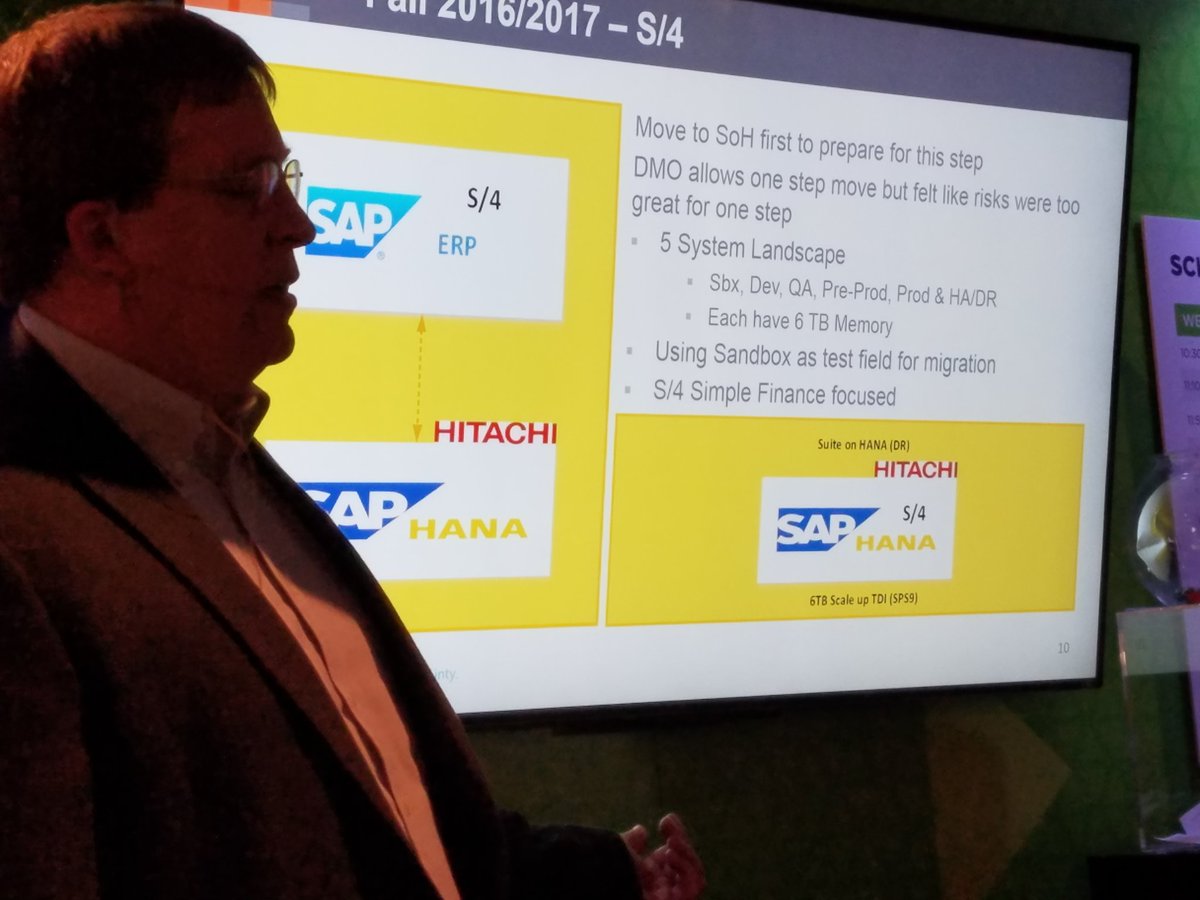 TCS_SAP presenting S4 HANA on #HDSUCP #HitachiSAP